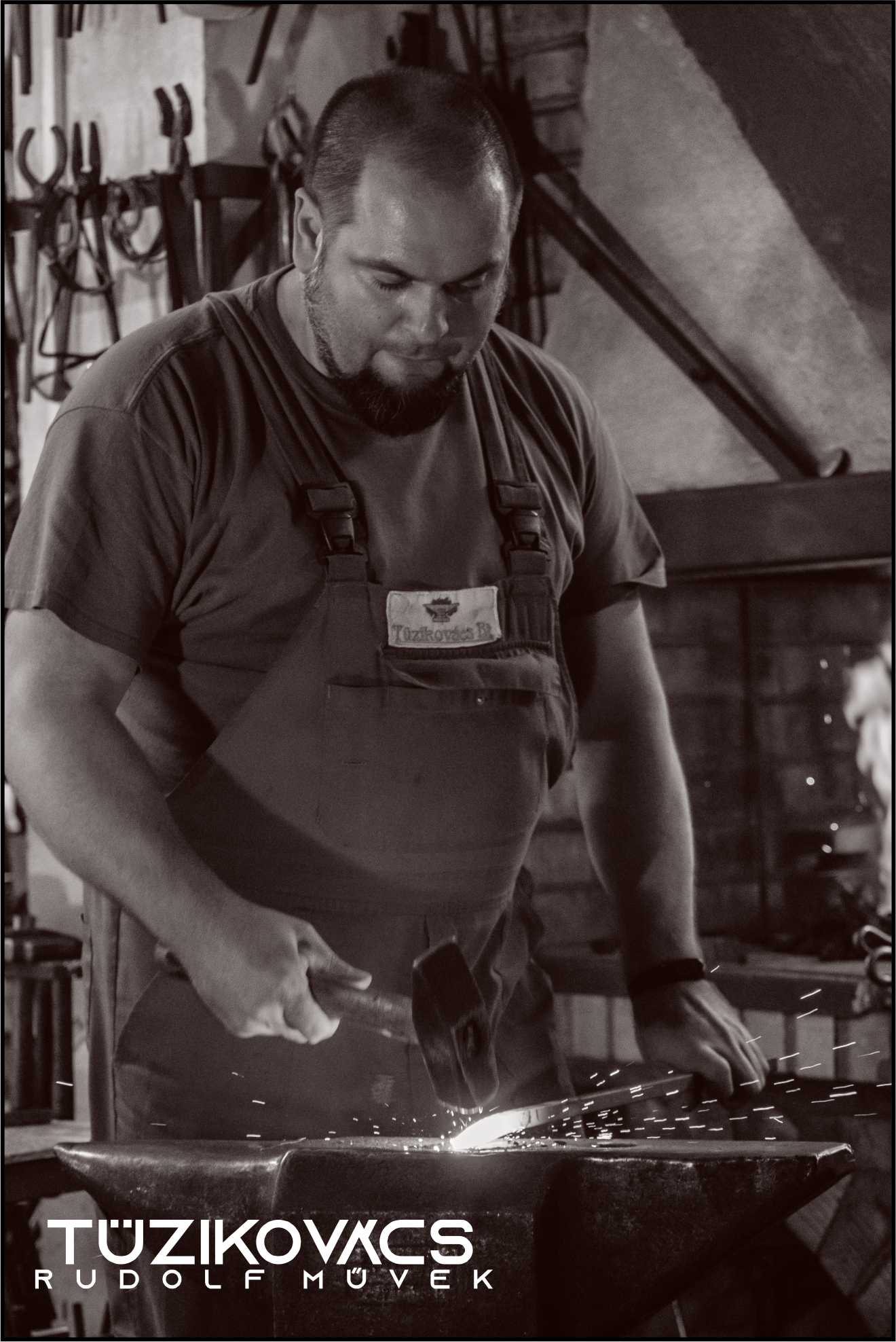 Our workshop was founded by master blacksmith József Molnár at the time of the change of regime.
 The company, which still produces several people, is run by his son, Rudolf Molnár, master blacksmith. In the workshop, which is also unique in Europe, you can find a whole range of unique products made by computer design, but real hand forging.
Whatever is born in your imagination, we can design and make. Be it an ultramodern forged furniture or a heavy baroque gate, we will make it!
Our goal is to combine real forging techniques with today's modern metalworking processes in a way that meets a high level of requirement that holds its place everywhere in the world. We consider it important that every customer, if they wish, receives a unique product, which can follow the old classic style, but can also be modern, but also forged.
We strictly work only to order, we make computer plans and cost calculations based on personal surveys and online correspondence! Of course for free! We are working all over Europe, distance is not a problem.
What we are preparing for you today
- a timeless work of art at the same time.
- it will be a value even for your grandchildren.
- Whatever it is, if you move ... take it with you.
- it will also be of value to your environment.
- your apartment will be an ornament.
Styles: Classicist, Baroque, Eclectic, Loft, Gothic, Folk, Historic, Renaissance, Art Nouveau, Modern, Minimalist, Art Decco, Cubist, Industrial, Dark, Organic